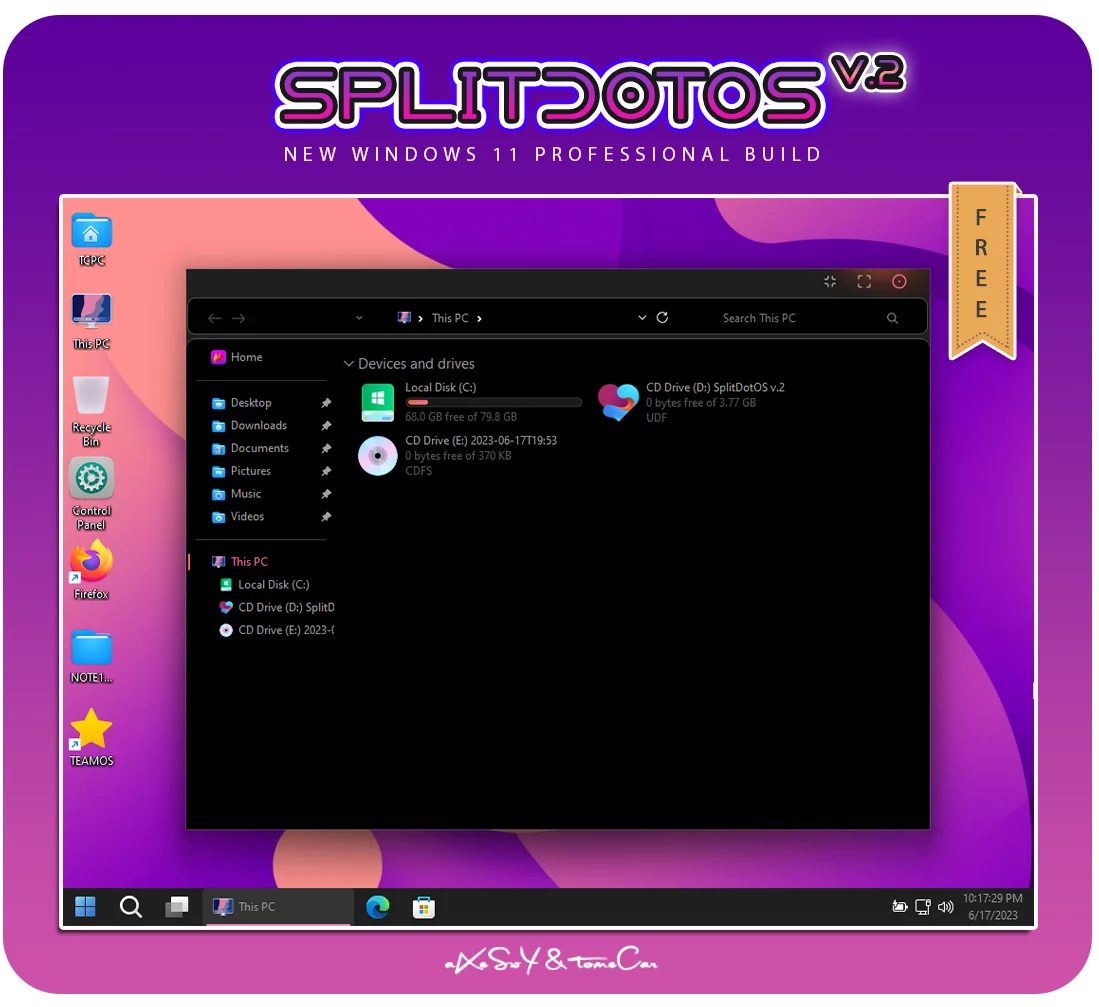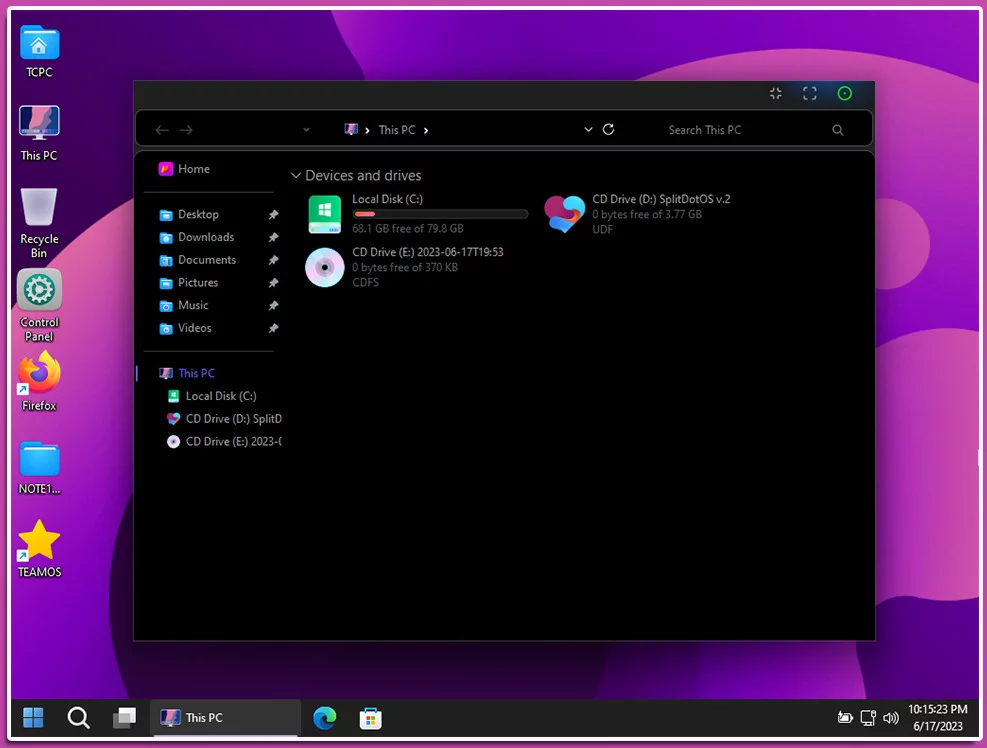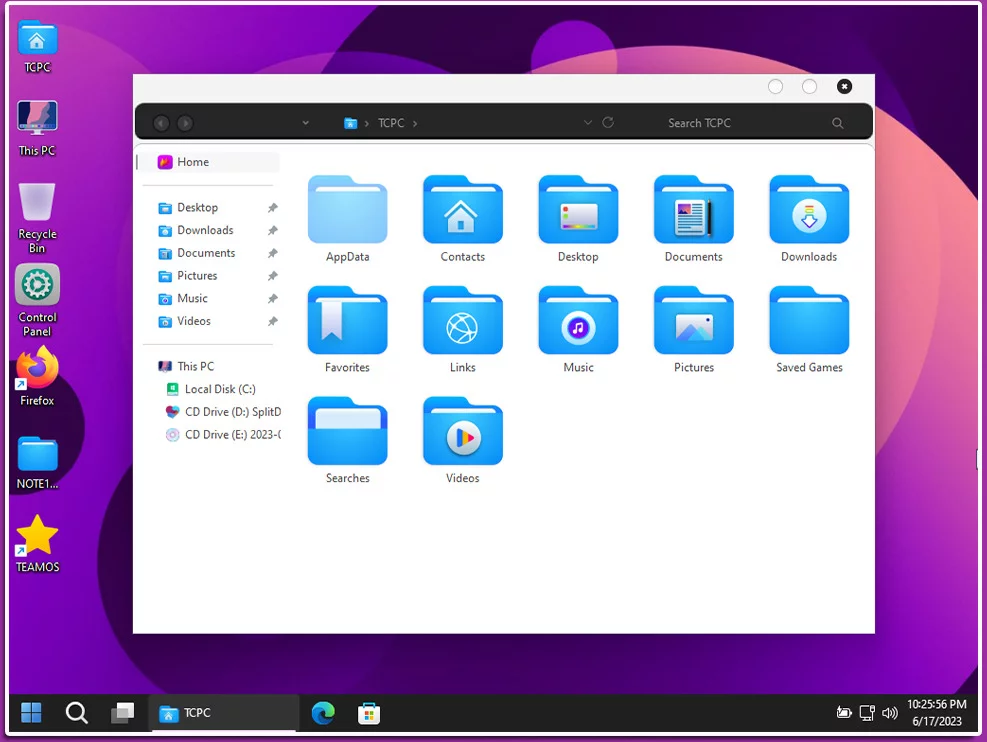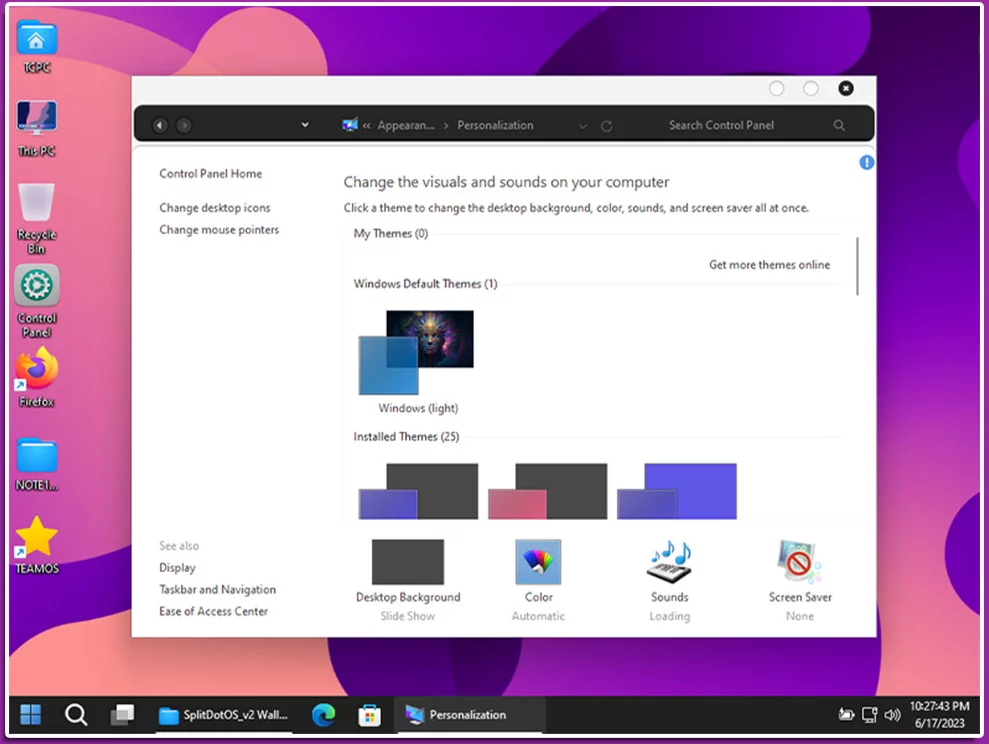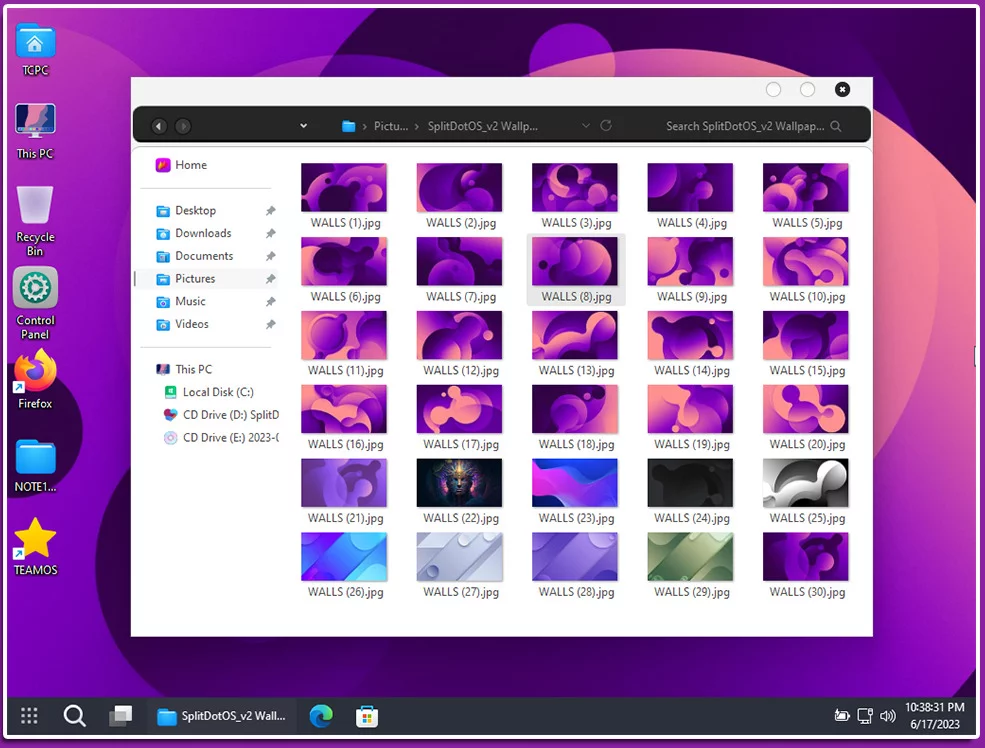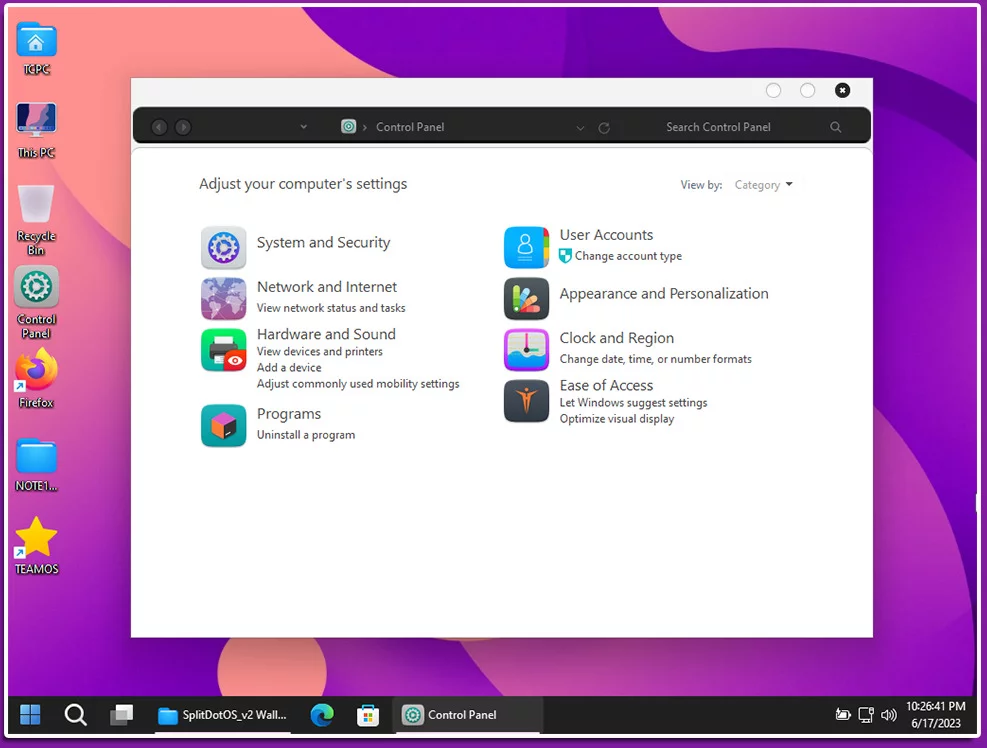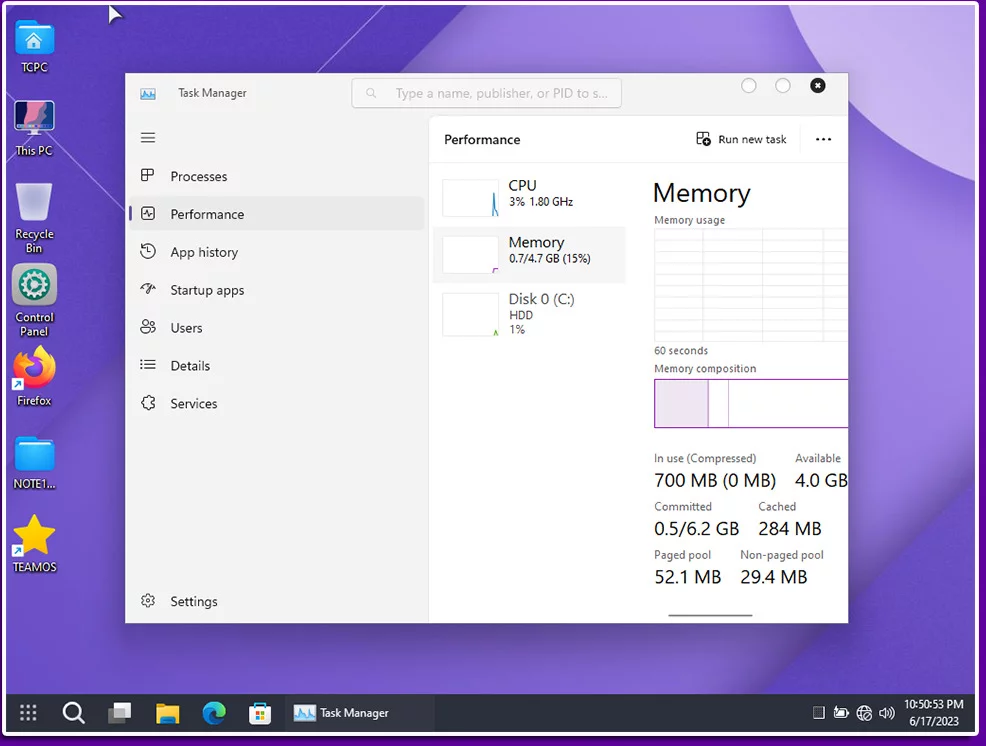 Tải xuống SplitDotOS v.2 là phiên bản Windows 11 Pro v22H2 build 22621.1848 được tùy biến giao diện và tối ưu hóa cho nhu cầu chơi game hoặc máy cấu hình thấp.
Đây là SplitDotOS v.2 !! Hệ điều hành Windows 11 PRO Build.. v.1 mới được tạo ra cho Game thủ..hệ điều hành này dành cho sử dụng hàng ngày!!
Ở đây hầu hết mọi thứ đều hoạt động…như cửa hàng hoặc WSA..không thêm bất kỳ chỉnh sửa dịch vụ nào..hãy khởi động lại sau khi cài đặt..nhưng vẫn đợi một phút cho đến khi quá trình cài đặt hoàn tất!! Thử nghiệm bản dựng trong VM..sau đó nếu bạn thích nó..hãy biến nó thành hệ điều hành chính của bạn..
Mozilla Browser preinstalled
7Zip preinstalled
StartAllBack preinstalled
NOTE:
in BOOST added StartIsBack Styles + Orbs
virus scan is made to a BOOST not a ISO
Removed :
First Logon Animation
Snipping Tool
Speech Recognition
Assigned Access
Customer Experience Improvement Program (CEIP)
Face Recognition
Kernel Debugging
Picture Password
Pin SignIn Support
Unified Telemetry Client (Asimov)
Windows Error Reporting
Windows Insider Hub
Device Lockdown (Embedded Experience)
Ease of Access Themes
Easy Transfer
File History
Manual Setup
Security Center
Steps Recorder
Windows Subsystem For Linux
Windows To Go
Assigned Access Lock App
Azure Active Directory AppX Broker Plugin
Bio Enrollment App
Calling Shell App
Camera Barcode Scanner
Eye Control App
File Explorer App
Lockscreen App
Map Control
Narrator QuickStart
OneDrive Desktop Client
Parental Controls
People Bar
Retail Demo Content
Setting Sync
Skype ORTC
Smart Screen
Take Test App
Win32 Web View Host
Windows Defender App
Windows Mixed Reality
Windows Reader (PDF)
Windows Store Back-end Client
Xbox Console Companion Back-end Client
Xbox Live (XboxGameCallableUI)
3D Viewer
Advertising Xaml
Alarms & Clock
Cortana
Camera
Calculator
Desktop App Installer
Feedback Hub
Get Help
Google's VP9 WebM Video Codec Plugin
Groove Music
High Efficiency Image File (HEIF) Codec Plugin
Maps
Microsoft Pay
Mixed Reality Portal
Films & TV
My Office
OneNote
Paint 3D
People
Photos
Screen Sketch
Services Store Engagement
Skype
Solitaire Collection
Sticky Notes
Tips
Voice Recorder
Weather
Web Media Codec Plugin
WebP Image Codec Plugin
Windows Mail
Windows Store App
Xbox Console Companion
Xbox Identity Provider
..and much more…..
Windows 11 Professional 22H2 10.0.22621.1848
Lang. : MultiLang/Engl. during install process
ISO : 2.8GB
BOOST : 56MB
Download SplitDotOS v.2 – Windows 11 Pro v22H2 build 22621.1848
| | | |
| --- | --- | --- |
| File Name | Size | MD5 |
| SplitDotOS v.2.iso | 2.84 GB | B916476192C17475F5987B4EECB0AD2A |